Accent your home or living space with a beautiful rug from your latest hunting excursion. We always deliver superior results that will make you proud! 
Your trophy is important to us, so we apply our cutting edge techniques carefully and respectfully to preserve your trophy, and let you re-live your success for many years.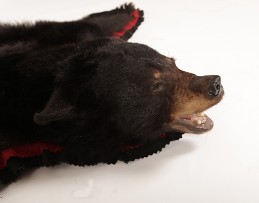 OUR RUG OPTIONS
We offer our expert rug services for your trophy needs, from black/grizzly bear to fox. Our competitive rates will always fit both your budget and your lifestyle.

QUALITY SERVICES
We use only the most advanced processes and procedures to achieve high quality results for your trophy. Trust us with your prized game for the best in taxidermy and artistry.
Call us today to learn more about our expert rug services 320-333-1476